Wednesday, August 20th, 2014 6:00 p.m.
Parking lot adjacent to Immaculate Conception Church & Rice Elementary School
Bike Safety by Rice Police Department
Age Groups:
4 - 6 yrs. old
7 - 9 yrs. old
10 -12 yrs. old
No Cost ~ Everyone Welcome!
Many Prizes, Drawings & Gifts for all participants (must be present to win)
To Guarantee a Free Event T-shirt for children
Please provide registration information:
Forms available at Area Businesses or Contact:
Shelli Struzyk ~ (320) 333-3326 or
Email: stsh0901a@gmail.com
or see registration options below
PLEASE NOTE AGE GROUPS: Youngest age is 4 yrs. old and Oldest age is 12 yrs. old to participate in the Bike Rodeo.
All family and community members welcome for Cookout and Socializing
Click the link below to download and print registration form.

Or ~ complete information and click on submit.
Downloadable Registration to Print and Mail In
Contributing Sponsors:
Rice Firefighters, Assoc.
Sarah Wilczek Agency-American Family Insurance
Benton Co. Human
Services-SHIP along with
Foley Hardware Hank
Hydrostat, Inc.
Rice, MN
Rice American Legion
Rice Lion's Club
Rice Firefighter's Association
We would also like to Thank the following for their Donations:
Benton Co-Op Telephone
Coborn's Inc.
Main Street Salon & Tanning
Mid State Homes
Poirer Trucking, Inc.
Relaxing Results Therapeutic Massage
Nelson's Septic Service & Toilet
Pine Country Bank
Old Creamery Café
Vistar Corp./Performance Foods
Century 21, Rice
Knight's of Columbus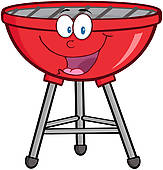 Come for an Evening of
Food & Fun!